Seminar & Workshops at Aarhus University, April 22 – 2010
KaserneScenen, starts 9.30.
Due to the ash- and eruption related cancellation of the three-day seminar Interweaving Technologies – the Aesthetics of Digital Urban Living, The DARC, Digital Aesthetics Research Center, and The Center for Digital Urban Living, Aarhus University, organise the mini-seminar Aesthetic eruptions of the digital. The seminar is arranged by Lone Koefoed Hansen and Lars Bo Løfgreen.
It will be a 3-4 hour seminar with some talks by presenters from the Aarhus area. Additionally, there will be two workshops:  Psychogeographics Aarhus by Martin Howse (UK/DE) and Wi-Fi cracking workshop by Gordan Savicic (AU/NL).
I will be part of the panel The Politics of Networks with Geoff Cox, Søren Pold and Christian Ulrik Andersen, giving a talk entitled "Aesthetics of Common Participation and Networking Enterprises".
Read the rest of program here. Read the workshop descriptions below (extract from the Conference's website).
Workshop 1: Psychogeophysics Aarhus
by Martin Howse (http://www.1010.co.uk/org/)
"Psychogeography could set for itself the study of the precise laws and specific effects of the geographical environment, consciously organized or not, on the emotions and behavior of individuals." [Introduction to a Critique of Urban Geography. Guy-Ernest Debord]
Psychogeophysics Aarhus proposes discussion and intervention (walking) in the spectral city of Aarhus, and within the novel interdisciplinary frame of psychogeophysics, colliding and revitalising psychogeographics with earth science measurements and study; a practical investigation of urban geophysical archaeology and spectral ecologies.
Psychogeophysics Aarhus is situated within the context of a mobile research laboratory devoted to the use of free software and open hardware within the field of psychogeophysics. Workshops and working groups have been conducted within this frame in Newcastle (The Courier's Tragedy) and in Berlin (Topology of a Future City as part of Transmediale10).
Workshop 2: Wi-fi Cracking Workshop
by Gordan Savicic (http://www.yugo.at/processing/)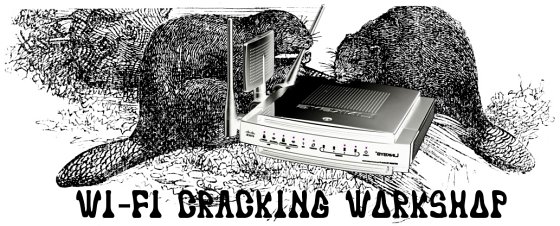 The workshop will showcase the ease of cracking WEP/WPA wireless network encryptions as a way for understanding the risks of Wi-Fi networks and will provide participants with handy computer skills for the precarious offline times. Further, we'll look at network packet capture and analysis. The workshop is open to anyone with a healthy dose of curiosity and paranoia. No prior technical experience is required. Bring your own laptop (either PC or Intel-Mac, G3/G4 Macintosh computers are not supported!)